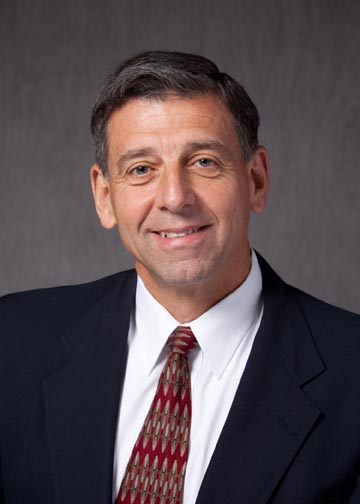 Joe Santamaria
Vice President -- Engineering
Union Pacific Railroad
---
Joe Santamaria was named Vice President - Engineering for Union Pacific Railroad in October 2012. In his position, Joe is responsible for maintaining and hardening Union Pacific's infrastructure, which includes leading the design, construction and maintenance of all tracks, structures and signal systems.

Since joining Union Pacific Railroad in 1990, Joe has held numerous positions in transportation and mechanical operations, including Chief Mechanical Officer, Regional Vice President of Union Pacific's Southern and former Central regions, and his most recent assignment as Vice President of Transportation. Prior to the Union Pacific, Joe worked 13 years with Conrail.

Joe received his bachelor's degree in mechanical engineering from Union College in Schenectady, NY and attended the Program for Management Development at Harvard University. He holds a private pilot certificate with an instrument rating and his interests include restoring classic automobiles. Joe is married with 4 children.