2015 Presenters
Who you'll be hearing from at RailTrends®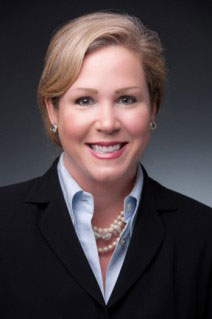 Linda Bauer Darr
President, The American Short Line and Regional Railroad Association (ASLRRA)
Linda Bauer Darr is President of the American Short Line and Regional Railroad Association (ASLRRA). Prior to leading ASLRRA, Ms. Darr worked with every major mode of transportation either as an advocate or a government official. Most recently, she was President and CEO at the American Moving & Storage Association. Previously, she was in charge of policy and communications with the American Bus Association, where she also directed the day-to-day activities of the ABA Foundation, the educational and research arm of the association. She had earlier served as Deputy Assistant Secretary for Budget and Programs at the U.S. Department of Transportation during the Clinton Administration. Ms. Darr's career in the transportation industry began in 1989 when she joined the American Trucking Associations, where she served in progressively responsible roles culminating in Vice President, International Affairs and Executive Director, North American Transportation Alliance.
Michael Bourque
President and Chief Executive Officer, Railway Association of Canada (RAC)
Michael joins RAC from the Chemistry Industry Association of Canada where, as vice president of External Relations, he was responsible for parliamentary relations, communications and information technology. Prior to that he was Director of Federal Public Affairs with Bayer Inc., a management consultant for PriceWaterhouseCoopers, and an executive in the Federal public service in the Department of Communications and the Privy Council Office.

Donald Broughton
Managing Director, Senior Transportation Analyst, Avondale Partners, LLC
Donald Broughton is a Senior Research Analyst and Managing Director covering Industrials and Transportation. Prior to joining Avondale, Donald was a Senior Research Analyst at A.G. Edwards covering Industrials from 1995 to 2007. His coverage has included trucking, airfreight, railroads and freight forwarders. Before that, Donald spent eight years in various distribution and operations management roles in the beverage industry, including serving as the corporate distribution manager for the Dr Pepper/Seven Up companies and chief operating officer of Bevmark Concepts.

Mr. Broughton has been recognized by The Wall Street Journal as its "Best on the Street" 2000 and 2006 surveys for his stock-picking performance in both the cargo and railroad industry groups. He was ranked by Zack's Investment Research in 2005 and StarMine in 2006 as a Five-Star Analyst (the highest ranking) based on the historical performance of his recommendations. Mr. Broughton is also known for his development of a "Value to Density Spectrum" study of the tangible goods flow, and tracking of trucking bankruptcies.

Mr. Broughton has been a frequent guest on CNBC, CNN and the "Nightly Business Report." He has also been widely quoted by The Wall Street Journal, Investors Business Daily, Bloomberg, Forbes, Fortune, Money and various transportation industry journals.

Mr. Broughton has served as a guest lecturer at various universities and has been a regular speaker at many transportation industry conferences.

Mr. Broughton received his bachelor's degree in business administration with an emphasis in accounting from Southeast Missouri State University.

Rodney Case
Partner, Oliver Wyman
Rodney Case, a Partner in Oliver Wyman's Transportation Practice, specializes in transportation operations planning, infrastructure design and maintenance, strategy development, and performance management, notably for the rail freight industry. Mr. Case has led multiple projects with European and Asian freight railways, focused on helping clients adapt to the new competitive realities of open access by reducing overall costs while increasing flexibility and service levels. Oliver Wyman's approach of moving from train-centered to shipment-centered strategies is increasing profitability in this short haul market. The transfer of industry-leading practices between European and North American railways continues to generate new value capture strategies for the industry on both sides of the Atlantic. Mr. Case has led projects on fleet optimization, maintenance, procurement and renewal for both locomotives and for wagon fleets. These projects have included the application of advanced operations research techniques and software tools that resulted in high order savings in fleet management. Supply chain projects in North America have included bulk commodity transportation, port management, feeder network development and optimization for rail and river based networks. Strategic analysis incorporating operations efficiency and business portfolio underpinned significant investment analysis. Prior to joining Oliver Wyman, Mr. Case was an executive with a large European freight railway where he led the redesign and implementation of a restructured network and operations model. In addition, Mr. Case worked for 17 years for North American Class I railways in roles including track maintenance, operations management, labor negotiations, IT, rail car procurement, process redesign. As the Director of Service Design he led the preparation of operating plans - analyzing service level impacts, system costs, train path and schedule logistics, crew and locomotive resource utilization, railcar fleet velocity impacts, rail yard and intermodal terminal workloads, port terminal schedules, connections to foreign railway services, and implementation into daily operations. Mr. Case has written numerous papers published in transportation journals, and was a co-author of the paper entitled "Perfecting the Scheduled Railroad: Model-Driven Operating Plan Development", which won the INFORMS Franz Edelman Award for achievement in the practice of operations research and management sciences. Mr. Case received his bachelor's degree in civil engineering from the University of Western Ontario and his master's degree in logistics and supply chain management from Cranfield University in the UK. He speaks English and French and basic German.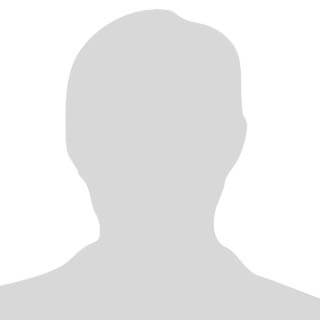 Daniel R.Elliott III
Chairman, Surface Transportation Board
Chairman Daniel R. Elliott III was sworn in as the fifth chairman of the Surface Transportation Board on Aug. 13, 2009. He was nominated to the Board by President Barack Obama on June 20, 2009 for a four-year term expiring Dec. 31, 2013. He was confirmed by the U.S. Senate on Aug. 7, 2009.

Chairman Elliott brings to the Board two decades of experience as an attorney including 16 years litigating in the transportation field. Since coming to the Board, Elliott has moved quickly to bring more openness to the Board. He has begun holding public oral arguments on important cases and is following through on President Obama's push for government transparency by transforming the Board's Web site in order to make it easier for the public to follow Board proceedings.

Chairman Elliott has worked closely with Members of Congress and has met with a wide variety of stakeholders, including local elected and community leaders affected by Board decisions.

Chairman Elliott is also trying to bring more harmony to the relationship between shippers and railroads by breathing new life into the STB's dormant arbitration system and bolstering the Board's informal dispute resolution process.

Since 1993, Chairman Elliott served as associate general counsel to the United Transportation Union. At the UTU, he practiced before the Surface Transportation Board, where he was involved in a variety of cases. He also practiced before the National Mediation Board and the National Labor Relations Board. Earlier, Chairman Elliott worked in private practice in Cleveland and Washington, D.C. handling a variety of litigation matters.

Chairman Elliott was born in Ann Arbor, Mich., in 1962 and grew up in Cleveland. He graduated from the University of Michigan in 1985 with a degree in political science and earned a law degree from Ohio State College of Law in 1989.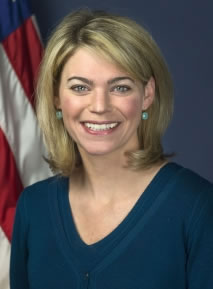 Sarah Feinberg
Acting Administrator, Federal Railroad Administration (invited)
Transportation Secretary Anthony Foxx appointed Sarah Feinberg to be the Acting Administrator of the Federal Railroad Administration (FRA) on January 9, 2015. As Acting Administrator, Feinberg will assume the role as the Nation's chief safety regulator for freight and passenger rail. Feinberg is the second woman to lead the agency since its founding in 1966. Feinberg leads a staff of nearly 900 professionals in Washington, D.C. and eight regional offices across the country. The mission of the FRA is to enable the safe, reliable and efficient movement of people and goods for a strong America, now and in the future. The FRA is one of ten operating modal agencies that make up the U.S. Department of Transportation (USDOT). The FRA workforce develops and enforces rail safety regulations; manages a $20 billion rail investment portfolio; and oversees research and technology development programs. The FRA is also responsible for administering federal grants to Amtrak and has oversight for the railroad's expenditures. As DOT Chief of Staff, Feinberg provided strategic advice and counsel to the Secretary of Transportation regarding operational and legislative initiatives across all modes of transportation. One of her key priorities as the Chief of Staff was to lead the effort on the Department and Secretary's $302 billion surface transportation reauthorization plan. Prior to joining USDOT, Feinberg served as the Director of Corporate and Strategic communications at Facebook where she managed the company's Washington-based outreach and communications as well as the company's political and crisis communications. She was also previously Bloomberg LP's Director of Communications and Business Strategy. From 2009-2010 she served in the Obama Administration as Special Assistant to the President and Senior Advisor to White House Chief of Staff Rahm Emanuel. As the Chief of Staff's liaison to the Obama economic team, the national security team, and the press and communications departments, she most notably worked on the White House's strategic communications response to the country's fiscal and economic crisis, the H1N1 flu pandemic and the mine disaster in West Virginia. Prior to serving in the White House, Feinberg spent several years on Capitol Hill, serving as communications director for the House Democratic Caucus, and the national press secretary to former Senate Minority Leader Tom Daschle. Feinberg is a graduate of Washington and Lee University with a degree in politics. Updated: Monday, January 12, 2015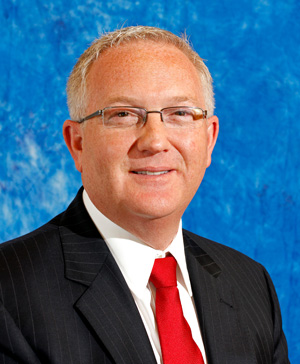 John E. Fenton
President and Chief Executive Officer, Patriot Rail Company LLC
Mr. Fenton joined Patriot Rail in June 2012. He is a career railroader and, most recently, served as CEO of MetroLink, Southern California's commuter rail public agency that manages a 512-mile system across six counties, including Los Angeles, and operates 162 daily trains.

From 2007 - 2009, he served as President & CEO of OmniTrax, one of North America's leading short line rail transportation services companies. While as CEO, he increased shareholder value 250% and executed several operational improvements. Prior to that, he held various corporate and field positions for Waste Management. In addition, Mr. Fenton has held management positions with several railroads, including Canadian National Railway, Kansas City Southern Railway, and Atchinson, Topeka & Santa Fe Railway. He started his railroad career in 1982 as a management trainee with Missouri Pacific Railroad, and later moved to Union Pacific Railroad after its merger with Missouri Pacific. Mr. Fenton holds a Bachelor of Science in Business Administration / Transportation Management from Indiana University and a Master of Science in Systems Management from the University of Southern California. He is also a member of the Association of American Railroad Superintendents and Chicago Railway Operating Superintendents Association.
TJ Gallagher
Chief Financial Officer, Genesee & Wyoming Inc.
Timothy J. Gallagher joined the Company in May 2005. He was previously Senior Vice President and Treasurer of Level 3 Communications. Prior to that, Mr. Gallagher held a number of financial positions during eight years at BP Amoco Corporation and nearly five years at WilTel Communications. Mr. Gallagher has a B.S.E. from Princeton University, an M.B.A. from The Wharton School of the University of Pennsylvania and an M.S. in Financial Mathematics from the University of Chicago.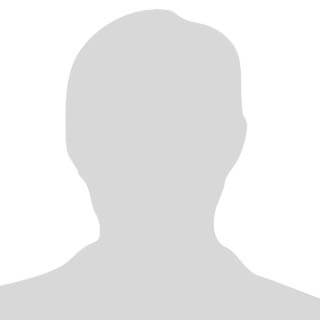 Benjamin Gordon
Managing Partner, BG Strategic Advisors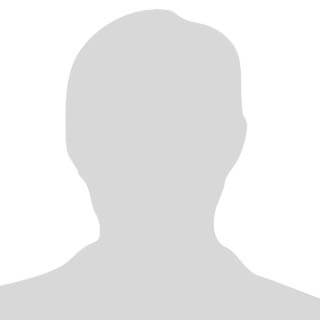 Lawrence Gross
Senior Consultant, FTR Associates
Lawrence J. Gross is President of Gross Transportation Consulting Inc. of Port Washington, New York, an independent consulting firm specializing in freight transportation and transportation equipment issues. Mr. Gross is a thirty-year veteran of the transportation equipment industry with experience in the truck trailer, railcar and intermodal equipment segments. He is also the executive most closely associated with the RoadRailer intermodal system. His recent work includes studies on intermodal and rail equipment trends, intermodal logistics and terminal location, and inland water/rail competition and cooperation. Mr. Gross holds a Bachelor of Science degree from the Massachusetts Institute of Technology and an MBA from the Harvard School of Business, from which he graduated in 1980 with high honors. Mr. Gross began his transportation career in 1976 marketing consolidation services for a New York based NVOC. His association with the then-new RoadRailer technology began in 1980 when he joined the original sponsor, the Bi-Modal Corporation, a subsidiary of Tiger International. He held a variety of positions over the next 11 years, rising to the post of President of the RoadRailer Division under the second owner of the technology, railcar builder Thrall Car. Gross guided the acquisition of RoadRailer by leading trailer builder Wabash National Corporation of Lafayette, Indiana in 1991, assuming the position of Vice President - Marketing for Wabash as well as continuing to lead the RoadRailer program. In 2003, Mr. Gross left Wabash National to establish Gross Transportation Consulting. Today, in addition to his third-party consulting activities, Mr. Gross continues to participate in Wabash National's RoadRailer product line on a consulting basis, including sales and marketing for both North America and overseas, as well as customer service and product support activities.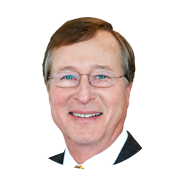 Ed Hamberger
President and CEO, Association of American Railroads (AAR)
Ed Hamberger serves as President and Chief Executive Officer of the Association of American Railroads (AAR). Mr. Hamberger has over thirty years experience in public policy through his work in both the executive and legislative branches of government, as well as his career as an attorney. Prior to joining the AAR in July 1998, he was the managing partner of the Washington, DC office of Baker, Donelson, Bearman & Caldwell. He came to the firm in 1989 after having served as Assistant Secretary for Governmental Affairs at the Department of Transportation. Mr. Hamberger began his career in transportation in 1977 as General Counsel of the National Transportation Policy Study Commission. In 1985, he was appointed as a member of the Private Sector Advisory Panel on Infrastructure Financing and in 1994 served as a member of the Presidential Commission on Intermodal Transportation. Most recently, he served on the Blue Ribbon Panel of Transportation Experts, appointed by the National Surface Transportation Policy and Revenue Study Commission. Mr. Hamberger received his Juris Doctor, and both a Master of Science and a Bachelor of Science, in Foreign Service from Georgetown University.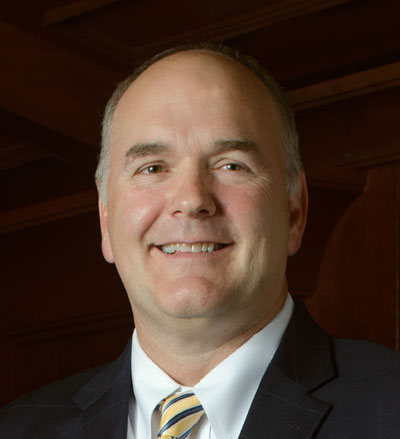 Brian D. Hancock
Executive Vice President & Chief Marketing Officer, Kansas City Southern
Brian D. Hancock joined Kansas City Southern (KCS) in 2015 as executive vice president and chief marketing officer. In this capacity, he is responsible for sales, marketing, customer solutions and business development activities in the United States and Mexico. Headquartered in Kansas City, Missouri, KCS is a transportation holding company that has railroad investments in the U.S., Mexico and Panama. Its primary U.S. holding is The Kansas City Southern Railway Company. Its international holdings include Kansas City Southern de Mexico, S.A. de C.V. and Panama Canal Railway Company. KCS' North American rail holdings and strategic alliances are primary components of a NAFTA Railway system, linking the commercial and industrial centers of the U.S., Mexico and Canada. Prior to joining KCS, Hancock was vice president global supply chain for Whirlpool Corporation. Earlier in his career he served as vice president and general manager at Schneider National, a privately held transportation and logistics leader. More recently, he served as president – North America for The Martin – Brower Company, L.L.C., as well as senior vice president of supply chain for Family Dollar Stores, Inc. Hancock is currently a member of the board of directors for the Council of Supply Chain Management Professionals and the Marriott School Supply Chain advisory board at Brigham Young University. He holds a master's degree in business from Virginia Commonwealth University and a bachelor's degree from Brigham Young University. He is fluent in English and Portuguese.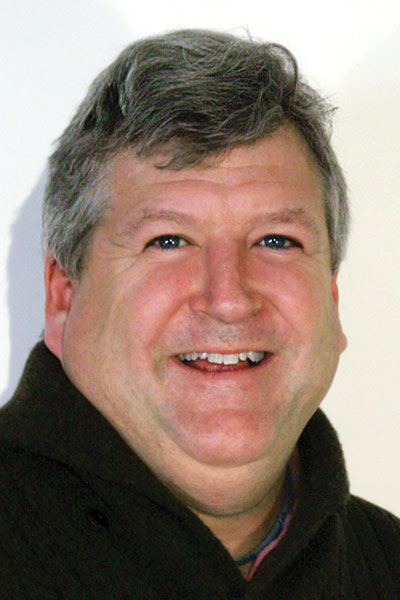 Tony Hatch
Senior Transportation Analyst, ABH Consulting
Anthony Hatch is a Senior Transportation Analyst with over twenty-five year's experience covering what he has named the "Railroad Renaissance". He founded ABH consulting, which focuses on the freight transportation segment, particularly surface and intermodal transportation, in 1999 after 15 years Wall Street experience. He previously worked at Salomon Brothers, Argus, PaineWebber and Natwest Markets (USA). He provides traditional institutional transport research, and due diligence and other services to new forms of transport investment such as private equity, infrastructure, and hedge funds in such areas as intermodal, rail maintenance and construction, railcars, and 3PLS. Along with Progressive Railroading Magazine he co-sponsors and leads "RailTrends," the most comprehensive railways conference every fall in NYC. Mr. Hatch has worked for major railroads such as Norfolk Southern, CSX, Union Pacific, BNSF, Kansas City Southern, Canadian National, as well as global railroad associations and freight shipper/supplier organizations. He is currently a non-executive director with Axion International. Mr. Hatch is a past president of the Motor Carrier Analysts Association.

James Hertwig
President and Chief Executive Officer, Florida East Coast Railway
James R. Hertwig, a native Pennsylvanian, brings over 40 years of freight transportation experience to his position as President and Chief Executive Officer of Florida East Coast Railway, L.L.C. (FEC). FEC operates 351 miles of mainline track along the east coast of Florida. FEC's reach is expanded through all of North America with interchanges of Class I carriers Norfolk Southern and CSX Transportation. FEC also serves five intermodal terminals and provides door-to-door service to intermodal customers. This is an attractive alternative for retail customers looking for one-stop shopping in their transportation services needs. Prior to joining FEC in July 2010, Jim served for six years as President of CSX Intermodal, Inc. (CSXI), a $1.5 billion corporation based in Jacksonville, Florida. Previous to his association with CSXI, Jim spent nearly nine years as President of Landstar Logistics, a transportation services company and one of the largest truckload carriers in North America. During 1994 and 1995, Jim served as President and CEO of Carolina Freight Carriers Corporation and also as Chairman and CEO of Red Arrow Freight Lines, two large regional LTL carriers. Before that, he spent eight years as President and CEO of Con-Way Intermodal, a multimodal truckload service provider and International NVOCC. Jim also spent 13 years holding key management positions at CF Motor Freight, a nationwide LTL carrier. Jim began his career in the transportation industry in 1971 as a dock foreman with Associated Transport in Erie, Pennsylvania. Jim presently serves on the Board of Directors of the Intermodal Transportation Institute at the University of Denver and recently concluded his third term on the Board of Directors for the Intermodal Association of North America. He was recently appointed to a Technical Peer Review Panel of the U.S. Maritime Administration's (MARAD) study of the Panama Canal expansion. Jim has served on the Board of Directors for the Florida Trucking Association, the Executive Committee of the Transportation Research Board, and is FEC's representative to the Board of Directors for the Association of American Railroads. Recently, Jim received the 2012 Golden Compass Award from Seafarers' House at Port Everglades, becoming the first person outside the maritime industry to receive this prestigious award. Jim is also the recipient of the FEC Railway Society's 2012 Chuck Holthoff Award, which honors individuals whose assistance to and support of their organization is vital to the organization. Jim and his wife, Debbie, reside in Jacksonville Beach, Florida.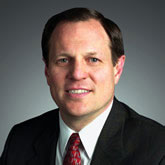 John Kaiser
Vice President and General Manager - Intermodal, Union Pacific Railroad
John Kaiser was named Vice President and General Manager - Intermodal in 2003. He is responsible for managing Union Pacific's intermodal business unit, representing approximately $3.2 billion in annual revenue. He joined Union Pacific as vice president and general manager - Automotive. Kaiser earned an undergraduate degree in Mechanical Engineering from Virginia Tech prior to working in the nuclear industry for Westinghouse Electric in Idaho. He then served in a number of positions for International Power Technology, an alternative energy company in Palo Alto, California, concluding with his role as Director of Operations and Business Development. Graduating with an MBA from Stanford University, he joined Emerson Electric in St. Louis. He served as Director of Investor Relations before being named President of SWECO and later became President of Xomox Corporation, both divisions of Emerson Electric. He and his wife, Felicia Hutnick, have three children.
Richard (Dick) Kloster
Sr. Vice President, AllTranstek / FTR
Richard (Dick) specializes in rail transportation equipment markets. He has an extensive background in marketing, business development, asset management, operations and sales in the rail industry; spending more than 15 years with a major rail equipment leasing company, and 10 years with several railroads, managing functions responsible for domestic and global research and market intelligence, fleet/competitor analysis, market forecasting, new market development, strategic planning and operations.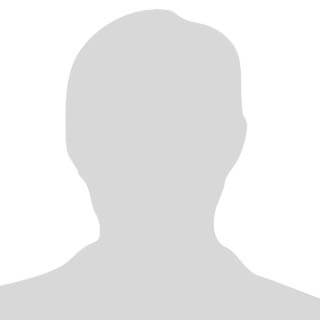 Andrew MacDonald
VP Corporate Development, Aurizon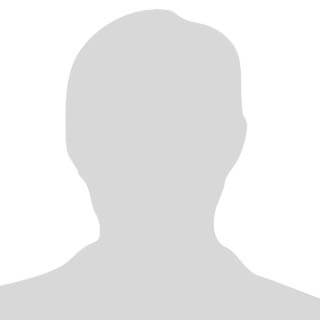 P. Michael Reininger
President, All Aboard Florida
As President of All Aboard Florida, P. Michael Reininger is responsible for all aspects of business development and delivery for All Aboard Florida including the rail infrastructure, stations and transit-oriented real estate development, and developing all the operational functions, including the brand and customer service experience. Reininger brings to All Aboard Florida an extensive background in creating and delivering new, large-scale hospitality and transportation businesses and real estate developments. Prior to joining All Aboard Florida in 2012, Mr. Reininger was managing partner for the Union Station Neighborhood Company in Denver, Colo. where he led the efforts for planning and delivery of the redevelopment of Denver's Union Station as a model transit-oriented urban center- integrating multiple forms of public transit with new multi-use real estate development. He also managed the development of several major projects during a 12-year tenure with subsidiaries of The Walt Disney Company, including creation of the Disney Vacation Club, the resort component of Disneyland Paris and the creation of the Disney Cruise Line. Mr. Reininger previously served as Executive Vice President and Chief Development Officer for AECOM and Senior Vice President of Creative Services and Corporate Marketing for the St. Joe Company. Mr. Reininger holds a Bachelor of Architecture, Design Specialization from Texas Tech University and executive certifications in resort and hotel master planning, financial engineering and business management from Harvard University School of Design, Harvard Business School and Wharton School of the University of Pennsylvania.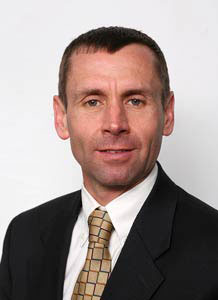 Taylor Robinson
President, PLG Consulting
Taylor Robinson is the President of PLG Consulting, a boutique consulting firm focused on logistics, engineering and supply chain since 2001. PLG has been supporting the energy and petrochemical industries since its inception. PLG has been deeply involved in the unconventional energy supply chain for the past four years and have helped numerous clients with designing or improving their crude by rail strategy and operations. Taylor joined PLG in May 2012 after spending over 25 years leading global supply chain organizations in a broad range of industries. Mr. Robinson's early career included ten years at Honda of America in the automotive industry, five years with AlliedSignal/Honeywell in the aerospace sector and then as the Chief Procurement Officer at HJ Heinz. Taylor then served in executive roles with Watts Water Technologies and Northern Power Systems, a start-up wind turbine manufacturer. Taylor resides in North Andover, Massachusetts with his wife and five children. He is a graduate of Bowling Green State University and is a Six Sigma Black Belt.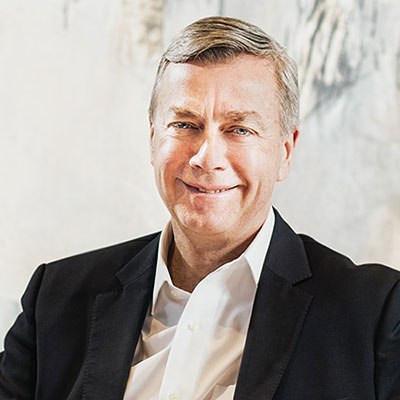 Jean-Jacques Ruest
Executive Vice-President and Chief Marketing Officer , CN
Jean-Jacques Ruest was appointed Executive Vice-President and Chief Marketing Officer in January 2010, with responsibility for providing the strategic direction and leadership for CN's sales, Marketing and CN Supply Chain Solutions groups. Mr. Ruest joined CN in 1996 as Vice-President, Petroleum and Chemicals. He was appointed Vice-President, Industrial Products in 2003, Vice-President, Marketing in 2004, and Senior Vice-President, Marketing in June 2006. Prior to this, Mr. Ruest worked for 16 years at a major international chemical company. Mr. Ruest holds a Masters in Business Administration in Marketing from HEC Montréal (Université de Montréal) and a Bachelor of Science degree in applied chemistry from Université de Sherbrooke. He also completed the executive program of the University of Michigan Business School, and CN's Railroad MBA program.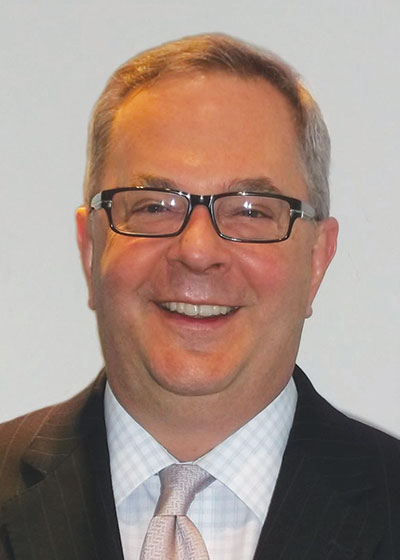 Kevin Shuba
Chief Executive Officer, OmniTRAX
Kevin comes to OmniTRAX from Brambles Limited where as a successful profitability leader he served as Group Senior Vice President, and Business Development Officer for Brambles Limited, a $5 + billion dollar Logistic Services Company. In his previous position he served as a Brambles Corporate Officer and member of the Executive Leadership Team. He was responsible for Business and Customer Development with a focus on expanding the CHEP container business in Automotive, Petrochemical, and Food; as well as M&A activity. Kevin served with Brambles / CHEP for over 15 years, and held various leadership positions to include: Group President, CHEP Americas; and President, CHEP USA. Prior to joining CHEP, he held several senior sales and management positions with Baxter Healthcare Corporation. Additionally, Kevin served in the United States Army for six years obtaining the rank of Captain. He is a graduate of the United States Military Academy at West Point, and continued his education at Stanford, and INSEAD. Kevin serves on the board of several non-profit and national charitable organizations.
Tom Simpson
President, Railway Supply Institute (RSI)
Thomas Simpson has been with RSI since 1988. Prior to joining RSI, Simpson worked at the Federal Railroad Administration's Office of Public Affairs in Washington, D.C. He has also served as the president of operation Lifesaver's board of directors. Simpson's areas of responsibility include: RSI Committees on Quality Assurance, Standard Coupler Manufacturers, State Taxation, Tank Cars, Equipment Leasing, Maintenance-of-Way, and Train Control Technologies. Simpson oversees all RSI legislative activities, with particular emphasis on freight railroads, freight cars, hazardous materials, truck sizes and weights, tax and railroad safety legislation. He also serves as executive director of the American Railway Car Institute.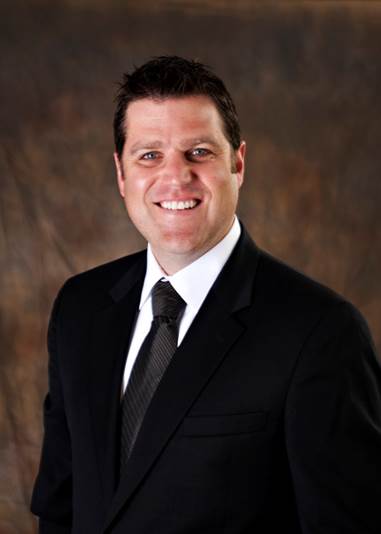 Paul Smith
President – Intermodal, XPO Logistics
Paul Smith joined XPO from Pacer International, which was acquired by XPO in 2014. As vice president of network profitability and management for Pacer, Mr. Smith was responsible for optimizing all aspects of Pacer's intermodal network, including capacity flow and asset management, market-based pricing, and capacity planning for rail relationships. He continues to lead these operations as president of XPO's intermodal business, while assuming primary P&L responsibility for the performance and growth of our intermodal network. Prior to Pacer, Mr. Smith held management roles over 12 years with KPMG, LLP. He has a bachelor's degree from Miami University.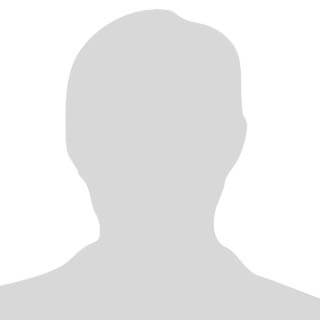 Rogelio Vélez
Director General , Ferromex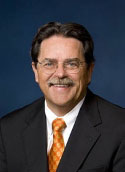 Michael J. Ward
Chairman and Chief Executive Officer, CSX Corp.
Mr. Ward is chairman and chief executive officer and a 37-year company veteran. Under his leadership, the company continues to achieve record safety performance while supporting customer growth and posting strong financial results for shareholders. He was named president of CSX Transportation in 2000, elected to the Board of Directors in 2002, and appointed chairman and chief executive officer in January 2003. Mr. Ward has held executive positions in nearly all aspects of the company's business, including sales and marketing, operations and finance.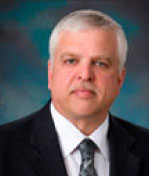 Rick Webb
Chief Executive Officer, Watco Companies
A rail transportation service provider, Watco started in 1983. Today, Watco serves 26 states.

CEO since 1998, Rick's responsibility is Watco's growth and strategic direction. Prior to becoming CEO, Rick learned the business working alongside his father in various positions within Watco.

Rick currently serves on the Association of American Railroads Board of Directors and recently served as Chairman of the Railroad-Shipper Transportation Advisory Council. He is also active in Pittsburg State University's Foundation Board of Trustees and the Board of Directors for Pittsburg Area Chamber of Commerce, Community National Bank and U.S. Bank.

Rick earned a B.S in Physics from PSU. He and his wife Stacey live in Pittsburg with their two children, Megan and Jake.